Hand-Spun Beauty
What's the secret to ultra-soft wool that's also resistant to shedding? Live, happy sheep. From lamb to loom, we hand-shear, sort and spin our wool to create rugs that are as artful as they are high-quality. What's more, by partnering with artisans in far-flung regions of India, Jaipur Living helps local villages and communities thrive.
Sustaining Tradition
Woven into every fiber of a Jaipur Living wool rug is a story of profound respect for the land, people, animals, and tradition. The sprawling Bikaner region of Rajasthan is home to Chokhla sheep, which are known for their light-as-air wool. Always attentive, nomadic sheep.
Air-Spun Beauty
Sheep wool, just as fine wine, expresses the character of the region in which its produced. In cool climates like England and New Zealand, sheep wool is heavy and dense—an evolutionary necessity to survive cold winters. By contrast, Bikaner sheep produce lofty, light-as-air wool with an ultra-premium cloud-like thickness of 32 to 40 micron, or .03 to .04 millimeters—thick.
Flawless Fiber
The Bikaners call winter wool Siyadu, monsoon wool Ashadhu, and summer wool Chaitu. While the winter and monsoon wool have a faint saffron tint—Chandaniya, Sanskirt for sandalwood—Chaituremains the crown jewel, distinctive for its pure white luster. This is the source of our rugs' gloss, strength and beauty—and a source of pride for the villagers who helped create it.
Handmade Quality
After experienced sorters select the best wool, it's imperative to sustain and enhance its quality. Post-shearing, villagers hand-wash the wool to remove dirt and debris, and time-honored techniques are used to sort the wool and balance color, weight, and luster. Artisans card the wool by hand to achieve the perfect length and infuse the wool with exceptional shine. The result: luxurious wool that's ultra-soft and resistant to shedding or fraying.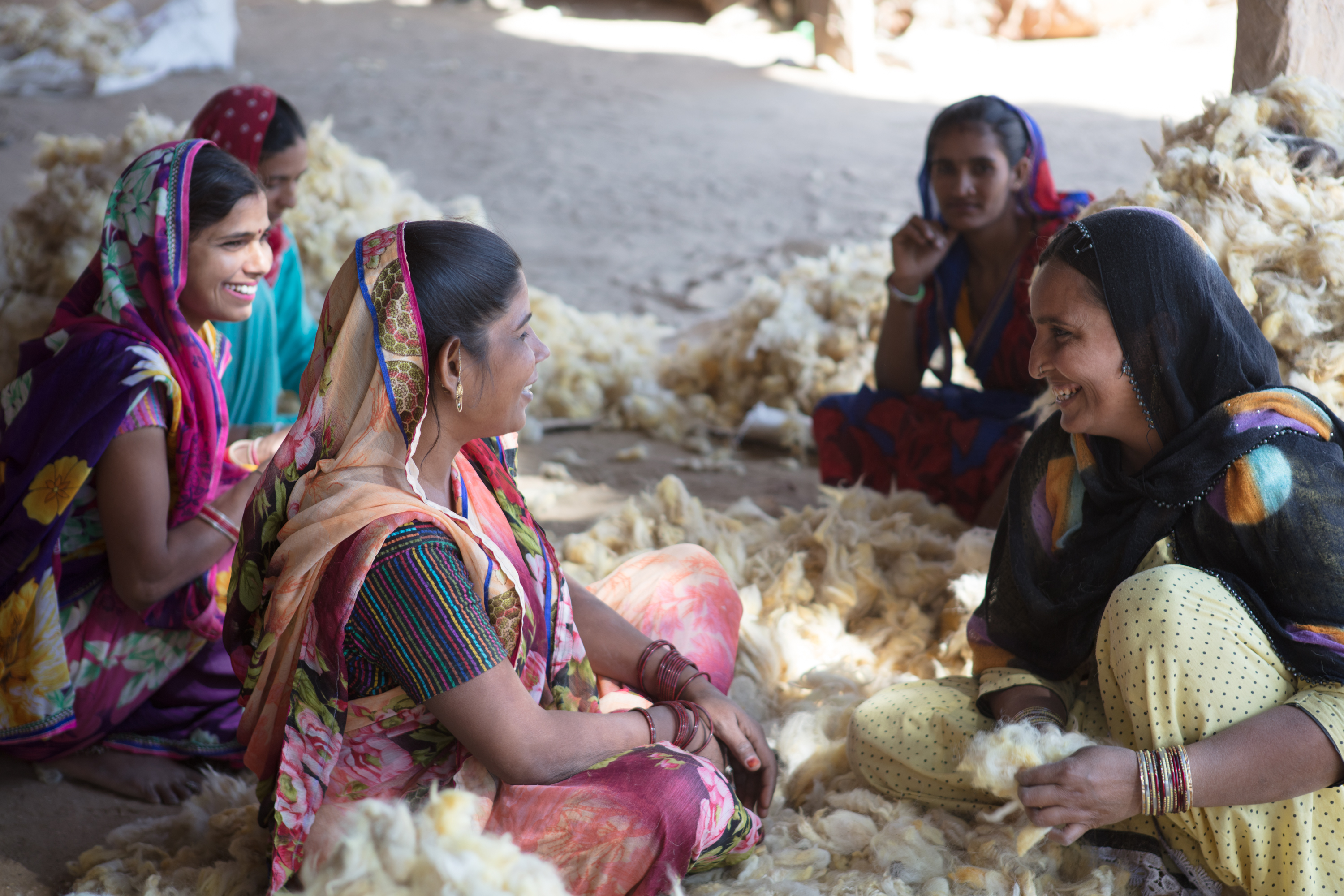 Source-  https://mood.jaipurliving.com/hand-spun-beauty/